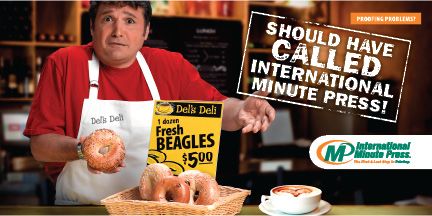 International Minute Press - Downtown Raleigh
Located in Downtown Raleigh, NC, our print shop specializes in an extensive list of custom print products and other print services to help meet your needs, after all, we are in business to help give your business or individuals a great 1st impression and continue making great impressions after that.
To get help on your next project or to place an order, visit our Customer Service area. Visit our Products area for a list of some of our print products. To learn about the print services we offer, visit our section under Customer Service. To learn more about us, browse our Company Information section.
We offer a variety of direct mail products and direct mail marketing services to help you get your message into the mailboxes of potential customers.
We hope you enjoy your visit to our custom print shop site. If there is anything we can do to further improve your experience, please let us know. We are always looking for ways to better serve our customers.